The new Pro level of EncircaSM Nitrogen service incorporates the latest science, technology and data in soils, agronomy and weather from DuPont Pioneer to help you manage your nitrogen like never before. Through the new mobile service, you'll get a handle on where and when nitrogen is actually needed in your fields. Nitrogen levels vary across every one of your fields, and nitrogen applications should vary to match.
EncircaSM Nitrogen Service Pro Level Features
Hyperlocal weather information
Nitrogen plan simulations customized for each field
Field-by-field nitrogen monitoring
Industry-leading nitrogen model powered by DuPont Pioneer's agronomy science and analytics
Convenient mobile app to access your nitrogen, weather and product planting information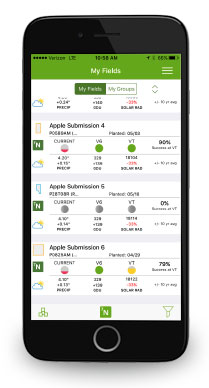 Operational overview with field-level nitrogen, weather, and planting information.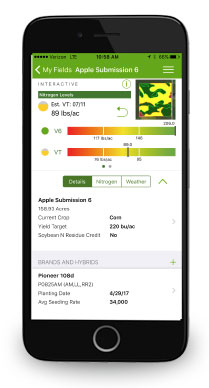 Detailed nitrogen information for each field, including conditions by distinct Decision Zones.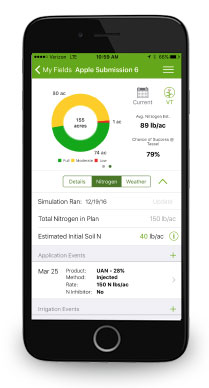 Field level predictions of nitrogen success at critical dates and growth stages.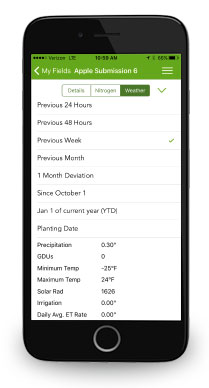 Field-by-field weather driven by the most extensive weather network in the industry.